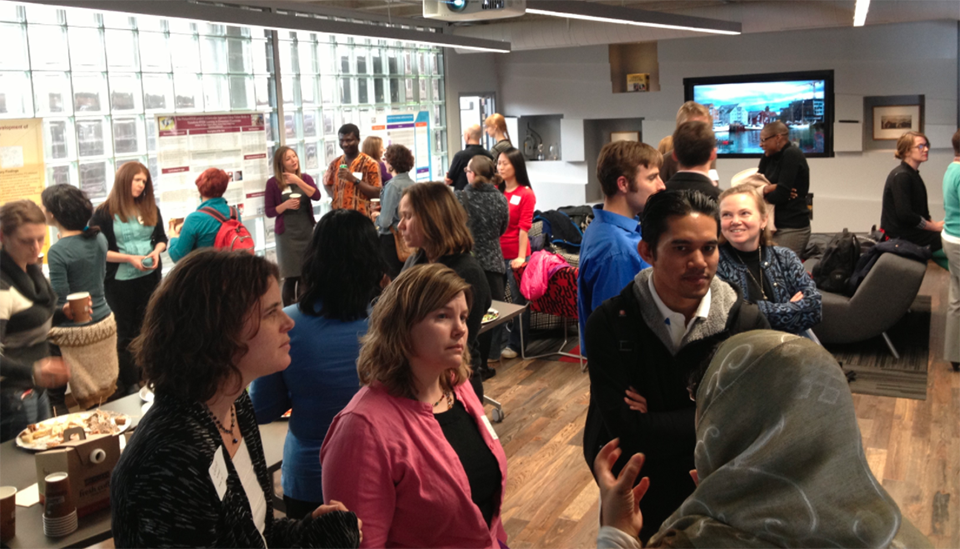 The annual C&I Emerging Scholars conference, sponsored by C&I's graduate student group, CIGSA, continues to grow as it meets a need to showcase student research. This year's conference on Friday, April 6, will offer 65 research presentations ranging from roundtables to posters to talks that highlight student research in any aspect of curriculum and instruction. Students, faculty, and staff outside of the Department of Curriculum and Instruction are also presenting and encouraged to attend.
The conference theme is "Reimagine Education: A Collective Responsibility." Keynote speaker, Peter Demerath,  an associate professor in OLPD, will kick off the conference followed by breakout sessions and a poster presentation. The day will wrap up with networking and an ice cream social.
Formerly, the C&I conference was known as C&I research day and organized in a poster presentation format. Reconfiguring the event as a conference has helped graduate students build their professional CV's and gain presentation experience while building a student support network and research community. However, the conference is not just for graduate students. Undergraduate students are encouraged to attend and submit research. (The submission deadline has passed for this year's event).
Registration is free and includes a catered lunch and access to all events and presentations. The conference start at 11 a.m. and end at 4:00 p.m., but attendees are not required to be there for the entire program. Keynote is in Peik gym, poster session in Peik 45.
C&I students interested in getting involved with the CIGSA or attending upcoming CIGSA events can visit the CIGSA website or send them an email.
Learn more about student research in the Department of Curriculum and Instruction.