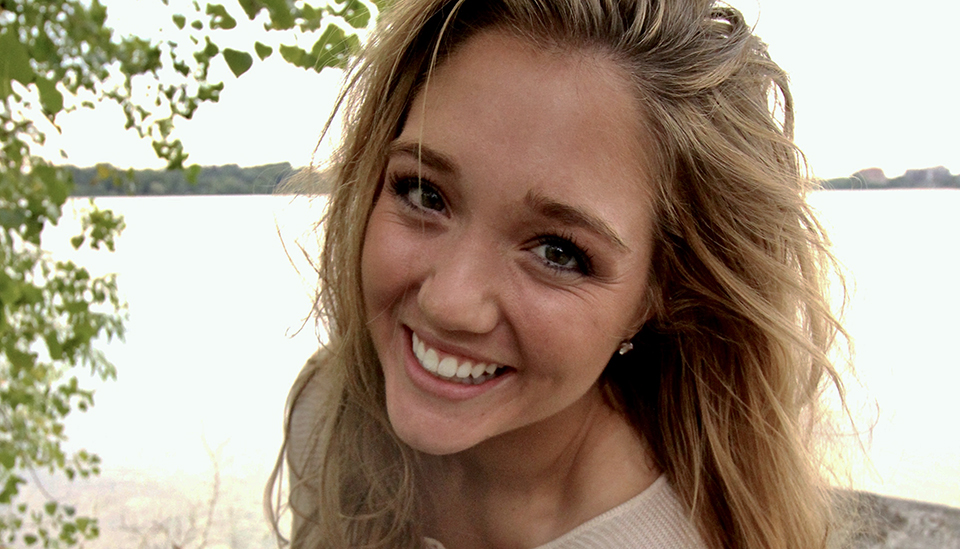 Haley Tostenson is earning her M.Ed. and initial teaching license in elementary education and recently received the MN Teacher Candidate Grant to help her pursue her teaching license. She talks with us openly about the challenges she will face as a teacher, and why it's all worth it.
Congratulations on winning the teacher candidate grant award. Did the college provide any support to help you apply for the award?
CEHD reached out to me about the teacher candidate grant award. The process was really simple and I had timely responses from the faculty members that I reached out to about it.
What drew you to enrolling in the M.Ed. and Initial Teaching License program (ILP) in elementary education?
I decided to apply for the ILP program after an incredible four years in the undergrad program here at the U of M. I was challenged to think about elementary education in a whole new light, where diverse cultures are infused with current research to reach every child's needs.
What do you think will be the biggest challenge of being a teacher?
I think there are a lot of challenges that come with being an educator, but I think the biggest challenge for me will be trying to advocate for change in my school, the district, and ultimately the system. It's no secret that the education system is slow to change, but the change is necessary. I've spent the last four and a half years of my schooling learning about how schools should be making an impact in students' lives and how they continually fall short. I know it will be challenging to be the voice that speaks out and the one who pushes back, but leaning into this tension is the only way we can make effective change.
What do you most look forward to?
The kids! That's what excites me most about teaching. I love building relationships with my students and seeing their growth throughout the year, not only academically, but socially and emotionally too. One of the most important things for me as a teacher is the relationship that my students have with school; I want them to enjoy learning and feel empowered to use what they're learning to better themselves and their communities.
Where do you plan to teach?
I plan to teach in an urban public school, preferably Minneapolis. I love the rich cultural environments that these schools have and feel passionate about serving students who live in my city.
Has anything surprised you about the program?
I wasn't expecting to build such close relationships with my peers. We've truly become a family;  They've supported me in more ways than I could have ever imagined. I owe a lot of my success in the program to their constant encouragement and guidance.
What is the major different between undergraduate and graduate education in your experience?
The major difference between undergrad and the ILP program is the schedule. It's a tough transition to go from having a few classes spread out across your day to teaching on a full-time schedule (and then occasionally attending night class afterwards). I've had to become really disciplined in my daily routines to make sure I'm prepared and can keep up with the work load.
How has your experience been with the faculty?
The faculty have been extremely supportive and understanding throughout this entire journey. I feel as though they've invested in me as a future educator by challenging me and getting to know me personally.
Anything else you want to add?
This program is one of the most challenging, yet rewarding things I've done. I've learned more about myself as a person and as an educator throughout this journey. And for that, I am truly grateful.
Learn more about the teacher education program in the Department of Curriculum and Instruction.