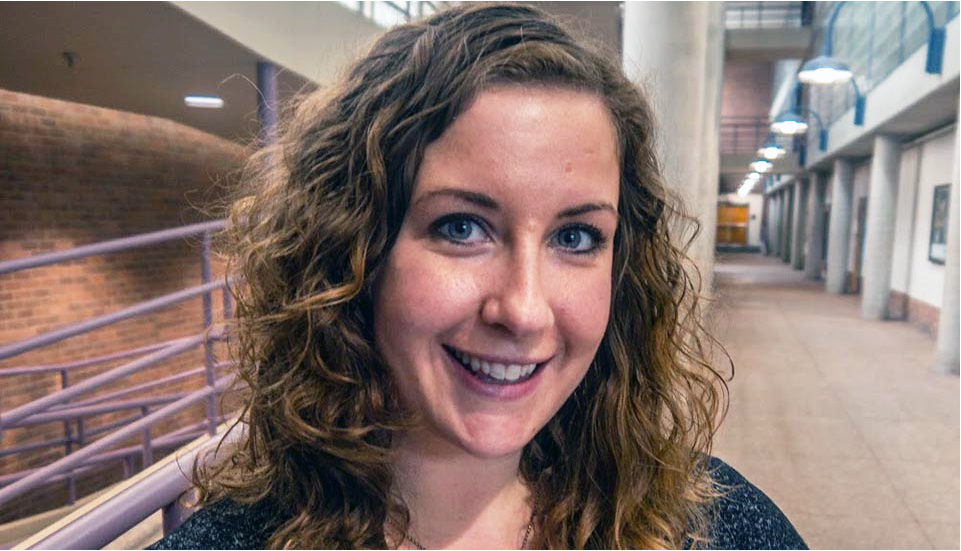 Sarah Barksdale is president of the C&I Graduate Student Organization (CIGSA) and a PhD candidate in Learning Technologies.
What is CIGSA (Curriculum and Instruction Graduate Student Organization) and what is its purpose?
CIGSA is a student-run organization. We're all about building community, particularly for graduate and professional students, through organizing events like welcome parties, C&I Community Day, and social hours. Each year we also plan and coordinate the Emerging Scholars Conference where students can come and share their research, interests, and more in a supportive, low-stakes environment.
Every C&I graduate student is included in our membership, and then we have leadership roles available for those graduate or professional students who are looking to get more involved. The leadership team meets about once a month, as well as communicating via email as needed. We're all grad students and understand the stress grad school can be so we support one another by trying to lend a helping hand to ensure our tasks/responsibilities are supported and shared.
What are the benefits of joining CISGA?
Being a part of CIGSA not only provides instant community and a space where everyone can belong, but it also allows students to plan the events they'd like to see and have a supportive team to help make it possible. In addition, you have a platform to share your ideas and create change. Plus, it looks great on a CV!
What is your research focus as a doctoral student in C&I?
My research focus is around computer science education and pedagogical strategies for how it can be more equitable and accessible for students, particularly those in K-12 spaces. I'm planning to partner with both pre-service and in-service educators in the US and abroad to explore this more in order to learn and exchange ideas of what this looks like in different contexts.
Were there any surprises and challenges along the way?
There have definitely been challenges! I had no idea what imposter syndrome was, but I definitely had it and am even still developing my identity as a scholar. Going back into a student mindset from a career, having no idea what you want your thesis to be on, and feeling like you're the only one in the room who has never heard of "epistemology" is kind of terrifying and emotional—especially when you're in a brand new place and a first-generation college student. Yet, I've been so grateful and surprised at the amount of people who have shared feeling the same way and reassured me that I do belong and that this is part of the experience.
Which resources have you found through the program to help with your research?
The C&I travel grants were something I had no idea about until new student orientation and they have been extraordinarily helpful in making traveling to conferences possible. The writing retreats that were started last year were very helpful, too, and provided the designated time I needed to focus and be productive. Other resources have been speakers and talks brought in, opportunities to teach and research, international internships and fellowships, and the social events put on to network and create connections.
How did you end up enrolling in the PhD program in Learning Technologies?
In my first career I was a secondary English and theatre teacher. I found that when I could include technology my students were using outside of the classroom to engage and enhance lessons, they were not only more excited, but they seemed to more deeply interact with the content. At this time, I also realized that I really enjoyed working with teachers.
After my next career as an academic advisor and completing my master's degree, I decided to pursue my Ph.D. so that I could continue working with teachers. I loved that the University had a program focused on learning technologies. My interactions with Dr. Cassie Scharber were the final determination in choosing to come here.
Anything else you would like to share about your experience with CISGA or the grad program in general?
A huge shout out to CIGSA's leadership team and so, so much thanks! These people are incredibly welcoming, flexible, hilarious, and hard working. We also have an amazing advisor, J.B. Mayo, who often shows up at our events to support us and get to know the C&I graduate students. I hope students can come to a meeting or event and meet some of these wonderful people. We're always open to new members, leadership roles, and volunteers so please don't hesitate to reach out to us!
Where can prospective students learn more about the group?
You can email us at cigsa@umn.edu or myself (barks016@umn.edu), visit the CIGSA website, and find us on Twitter at @CIGSA_UMN
Learn more about the Learning Technologies programs in the Department of Curriculum and Instruction