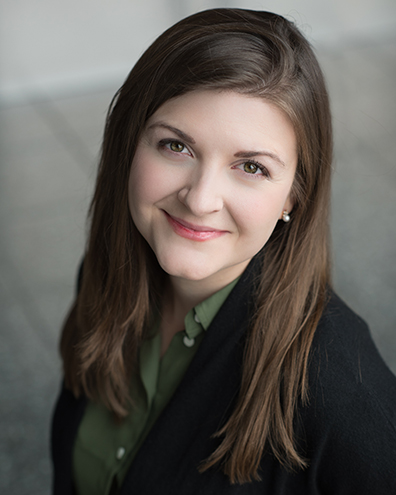 Family Social Science PhD alumna Emily Jordan Jensen steps into her dream job this fall as a resident faculty member in the College of Continuing and Professional Studies (CCAPS) at the U of M.
She joins a team of five resident faculty members in CCAPS' Master of Professional Studies (MPS) in Integrated Behavioral Health program and MPS in Addictions Counseling program where she will also advise students in addition to teaching.
Since graduating in May 2019, Jensen has been teaching classes at St. Mary's University of Minnesota (where she received her master's in marriage and family therapy), and the University of St. Thomas.
"I fell in love with teaching in Family Social Science," says Jensen. During her doctoral program, she earned a certificate in the U of M's Preparing Future Faculty program, completed a teaching mentorship in FSOS, and taught online courses for the Department.
"I have such a sense of gratitude towards FSOS faculty and my fellow grad students," she says.
In addition to teaching and advising, she is keeping clinical hours one day a week working with couples and individuals facing addiction, infidelity, and a range of other mental health concerns. Jensen, whose doctoral dissertation focused on rural mental health, has been helping rural clients via tele-health even before the COVID-19 pandemic forced health professionals to virtual appointments.
"The world keeps changing and the in-clinic time helps my examples in class stay relevant and much more meaningful," says Jensen. "Plus, I really love clinic work and am so grateful to still be able to do it!" Among the faculty in CCAPS IBH programs, she brings a unique perspective in couple/marriage and family therapy.
Context really matters in MFT," she says. "Marriage and family therapists consider individuals and couples through both a micro and macro lens – understanding past and current relationships as well as the larger family systems in which they live."
It's a perspective she's looking forward to sharing with students.
"The mental health field is rapidly evolving and I'm excited to help create competent therapists who can enter this vibrant profession."
Learn more
Learn more about CCAPS programs.