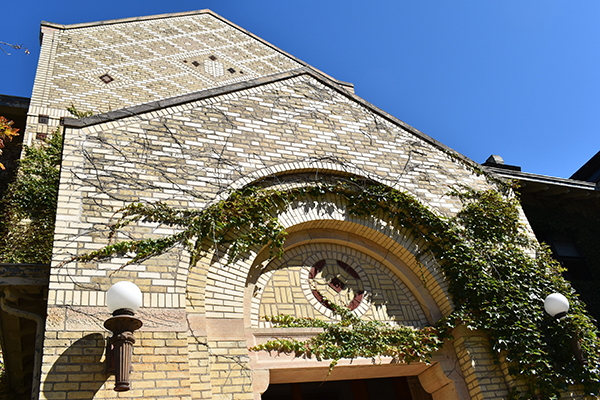 A Family Social Science research team examined the impacts that the COVID-19 pandemic has had on refugee and immigrant families in Minnesota. Collaborating with 19 community-based health and human services organizations, the team's findings illustrate the depth of challenges faced by these often under-resourced populations. Their study was supported by an FSOS COVID-19 mini-grant program.
Catherine Solheim, professor and director of graduate students in Family Social Science, led the research team that included current FSOS graduate students Gretchen Buchanan, Zamzam Dini, and Nusroon Fatiha; Jaime Ballard, an FSOS PhD alumna and independent research consultant; and Soyoul Song, a marriage and family therapist.
The team conducted interviews with staff at community-based health and human service organizations serving immigrant and refugee families across Minnesota. Findings were presented to community partners and state and local government leaders this past week.
Key findings included:
Immigrant families faced high rates of job loss after COVID. Participating providers reported an average 70 percent of their clients had reduced hours or lost jobs. This percentage is higher than that found in other reports, and it is likely due to this study's focus on families who sought agency help and were therefore experiencing significant challenges.
Families fear bringing COVID home to infect family members. Families shared with providers that employers pressured them to return to work despite inadequate COVID precautions, and providers reported an average 16% of their clients had COVID. Greater workplace protections would facilitate confidence in going to work and promote health in families.
Providers consistently expressed a need for sustainable rent assistance. Following loss of income, families' primary fear was losing their housing. Available sources of rent assistance quickly depleted. School-community agency partnerships and engaged staff, particularly staff who speak the family's language, are important for helping youth succeed in distance learning.
Providers reported that many parents struggled with both the technology and the content knowledge to assist their children in their schoolwork.
While some families drew closer in their time at home, some families struggled to care for all their children at home without options for outside interactions. Additional supports for youth, such as youth mentors or virtual groups, are valued.
"We have been extremely pleased with the positive response it's received already," says Solheim. "Several have asked for permission to distribute it within their networks. Michele Rivera, Director of the Minneapolis Office for Immigrants and Refugees, will post it on their website."
The team also met with the research director for the Minnesota Council on Asian & Pacific-Islanders to explore potential for future research collaboration and will meet next week with the Legislative & Policy Director for the Minnesota Council on Latino Affairs.
The report is available on the FSOS Immigrant and Refugee Families webpage. The team will submitting a manuscript on finances, stress, and relationships in immigrant families during COVID for an upcoming special issue of the Journal of Family and Economic Issues.