Tabitha Grier-Reed, associate professor in the Department of Family Social Science, delivered the keynote address at the Cedar Valley Mental Health Summit in Waterloo, Iowa, in late September.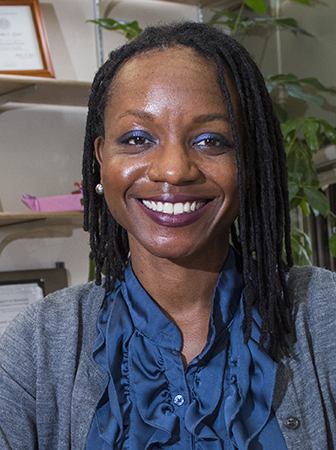 Her opening keynote address, "Building a Foundation for Cultural Perspectives in Mental Health," encouraged participants to understand themselves as cultural beings, to cross racial and cultural borders, and to be aware of the danger of a single story.
In its 3rd year, the summit's focus this year was on immigrants and refugees. It was created to equip the Cedar Valley community's service delivery professionals with tools and best practices to support refugees and immigrants who face mental health challenges. The event draws professionals from across hospital, clinic, and school systems to engage on topics related to mental heath-building coalitions and conversations that facilitate integrated care, especially for underserved populations.
The goal is to help healthcare and social work professionals understand the underlying issues of these individuals' behaviors, and to respond in a positive, healthy, and impactful way.