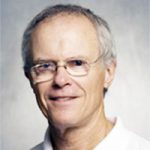 Deno, Stanley L. Stan was born to John and Evelyn Deno in Minneapolis and lived in the same neighborhood for all of his school years. He graduated from Roosevelt High School in 1954 and St. Olaf College in 1958. After 3 years in the Air Force, Stan returned to Minnesota to begin a career as a high school teacher. In 2 years he received a fellowship to pursue doctoral studies in educational psychology at the University of Minnesota. It was there that he met the love of his life, Dina (Dee) and they were married in 1965 the same month that he completed his PhD. The newlyweds were then off to Delaware where Stan would teach at the University for 4 years. The call to return to Minnesota was strong and Stan took a position in Educational Psychology/Special Education at the U of M where he remained on the faculty until his retirement in 2009. The return to Minnesota also signaled the start of their family when first son, Joseph, and 2 years later son, James, were born. Stan is survived by his wife (Dina), his sons and daughters-in law and their children (Joseph and Kathryn, with Gabrielle and Sophia); (James and Andrea with Cameron and Ava) and his brother John (wife Effie). He wanted everyone to know he leaves this earth a happy man.
Memorial service 10 AM Friday, Oct. 21 at Central Lutheran Church, 333 S. 12th St., Mpls. Reception and interment at Fort Snelling National Cemetery to follow. Visitation Thursday, Oct. 20, 4-7 PM at: Washburn-McReavy.com Edina Chapel 952-920-3996 5000 W. 50th St
As published in the Star Tribune on October 16, 2016.
Stan Deno did extensive research on why students fail to develop basic skills in reading, writing, and math. His work led to the development of curriculum-based measurement (CBM), a set of federally recognized procedures teachers use nationwide to identify and help special education students with mild disabilities who are underperforming in the classroom.
The family asks that in lieu of flowers contributions be made in memory of Stanley Deno to: "Stan Deno CBM Research" fund #20003 at the University of Minnesota Foundation.
Online gifts can be made at:  www.give.umn.edu/giveto/standeno
Or mail this giving form to:
University of Minnesota Foundation
P.O. Box 860266
Minneapolis, MN 55486-0266