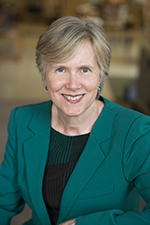 In an article in Reuters, Ann Masten, Ph.D., a professor in the Institute of Child Development, commented on new research that found that child abuse survivors have a lower risk of dying prematurely if they have strong, supportive relationships in adulthood.
For the new study, published in Nature Human Behavior, Northwestern University researchers and colleagues analyzed data for 6,078 adults who were 47 years old on average. According to the data, 2,883 reported experiencing emotional abuse as children, 1,594 reported moderate physical abuse, and 695 said they experienced severe physical abuse. Across the next 20 years, 17 percent of participants died.
The findings showed that participants who survived severe physical abuse were 19 percent less likely to die during the study period if they had supportive relationships during adulthood. Survivors of moderate physical abuse were 12 percent less likely, and survivors of emotional abuse were 11 percent less likely. The findings suggest that supportive relationships in adulthood may help buffer or reverse negative health effects caused by abuse experienced during childhood, the researchers said.
According to Masten, who wrote an accompanying editorial to the study, "toxic stress" caused by abuse or other traumatic events can impact brain development and lead to medical issues like heart problems, premature cellular aging, obesity, or depression, among others.
"Adult survivors of child abuse can cultivate and invest in supportive relationships through enduring ties to friends and family, cultural and religious practices, community engagement and many other social activities," Masten said. "They can also keep an eye on their own mental health, getting early treatment for signs of trauma, depression, substance use problems or suicidal thinking."