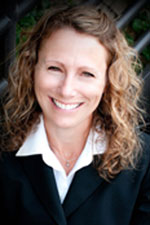 Nicole LaVoi, Ph.D., senior lecturer in the School of Kinesiology and co-director of the Tucker Center, was interviewed for an article in Minnesota Women's Press on the disparity today between the number of girls and women involved in sports and the number of women coaching women's sports. LaVoi also discussed the gap in media coverage between women's and men's sports.
In the article, "Where are the women coaches? Media coverage?", LaVoi points out that while female participation in sports has grown impressively since Title IX was passed in 1972, the number of women coaching women's teams is down 90%. Today, 43% of women's teams are coached by men and 2% of men's teams are coached by women. In terms of  media, the gap between coverage of men's and women's sports has grown over time.
Read the full article here.