Tucker Center director Nicole Lavoi, PhD, was quoted in a PBS NewsHour article on the sudden departure of world champion U.S. Women's Soccer Team head coach Jill Ellis.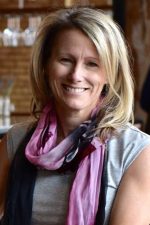 Ellis, who is the highest paid women's soccer coach in the world, said the timing was right for her and her family, but her departure has fueled the conversation about the consistent disparity in pay for coaching women's vs. men's sports teams. U.S. Soccer had not offered Ellis a new contract before the World Cup, but agreed to increase her pay from $300,000 to $500,000, still much less than the salaries of the coaches for the men's national team.
"It's pretty clear that head coaches of men's teams get paid far more than head coaches of women's teams, which is where the women are," LaVoi was quoted as saying. Read the full article here.