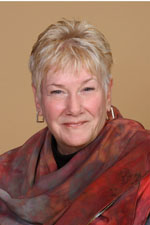 Congratulations to Department of Family Social Science professor Jan McCulloch who was just elected to the Fellows Committee for the National Council on Family Relations (NCFR).
The committee is elected by NCFR members for a three-year term, and recommends the honorary title of "NCFR Fellow" to the Board.
Learn more about the committee on the NCFR website.