The 2020 Minnesota Early Intervention Summer Institute is scheduled to take place June 16-17 on the St. John's University campus in Collegeville.
We recognize that this is a time of uncertainty around large events and want you to know that the health and safety of our community is our top priority. As part of the University of Minnesota community, we are aligning our decisions about event cancellations with recommendations from the University, the Minnesota Department of Health, and the Centers for Disease Control and Prevention (CDC). The latest guidelines from the CDC recommend canceling all events of 50 or more people for the next eight weeks. Because the Summer Institute is scheduled outside that date range, we are continuing with registration as planned. However, we will be closely monitoring the situation and will re-evaluate as necessary.
To ensure that our registrants can make adjustments as needed, we will be offering full refunds if we must cancel the 2020 Summer Institute. Meanwhile, we invite you to read on for an overview of the event and a look at the sessions we have planned for this year.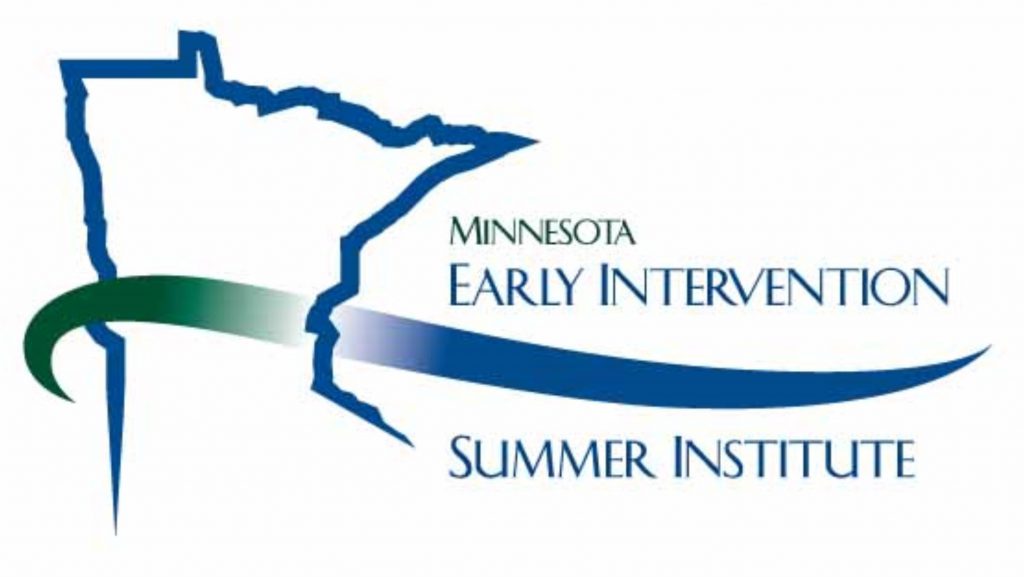 What is the Summer Institute?
The Minnesota Early Intervention Summer Institute is a two-day professional development event that's been hosted annually since 1982. It offers people who work in early childhood fields a chance to slow down, take a breath, and explore new learning in depth.
Is it a conference?
It's similar to a conference, but instead of going from lecture to lecture every hour, participants attend one of eight two-day sessions. This way, they are immersed in a single topic for the entire time. Research shows that this extended format encourages learners to embed new skills into practice.
So it's a training?
It's similar to a training in that participants leave with knowledge that they can implement right away. But it's more than that: at the Summer Institute, you will network with your community not just in the classroom, but over a glass of wine at the evening dessert reception, a burger at the lunchtime barbeque, or a stroll through Saint John's Abbey Arboretum. The Summer Institute is a unique experience where peers support one another's journey as learners and professionals.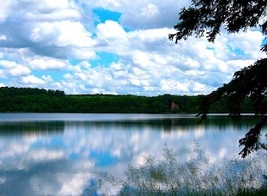 What will I learn?
We're excited to share information about the eight sessions we have planned for this year. Responding to feedback from previous years, we've included a variety of options for professionals who are relatively new to their field and for those with a greater knowledge and experience base.
Session 1: Responding to Minnesota's growing diversity: Building our skills to effectively serve dual language learners
Instructor: Lillian Durán, PhD
Great for: Practitioners in ECSE including SLPs, teachers, and OTs
Skill level: Intermediate
Dr. Duran returns to the Summer Institute for the second year in a row, building upon her previous offering to delve into the complex process of assessing children's language development when they speak more than one language.
Session 2: Two heads are better than one (or four hands are better than two): Capitalizing on consultation and collaboration to support early childhood inclusion
Instructors: Laurie A. Dinnebeil, PhD, and William McInerney, PhD
Great for: Early childhood special educators, related service providers, developmental specialists, early childhood administrators
Skill level: Intermediate
This session grew out of requests from special education educators who are increasingly tasked with collaborating closely with general educators and other specialists. Dr. Dinnebeil and Dr. McInerney will explore effective approaches for itinerant ECSE teachers supporting children in inclusive environments.
Session 3: Parent engagement: Strategies for understanding parent needs, engaging marginalized families, and connecting with families in their parenting journey to support ECSE outcomes
Instructor: Alisha Wackerle-Hollman, PhD
Great for: Early general and special educators, family coaches, teachers on special assignment who work with families, home visitors, school social workers
Skill level: All
Dr. Wackerle-Hollman describes the intended audience for her session as "anyone who works in the education system and has repeated opportunities to work with and engage families." She will be presenting field-tested approaches to working with families.
Session 4: Approaching challenging behaviors from an integrated lens: Considering the pyramid model, brain development, relationship-based practice, trauma-informed care, and cultural humility
Instructor: Barbara Stroud, PhD
Great for: Classroom teachers, childcare providers, aides, Early Head Start and Head Start staff, mental health consultants to early childhood settings
Skill level: Beginner to intermediate
Dr. Stroud will lead participants in exploring a spectrum of causes for challenging behaviors, including developmental and environmental factors. Participants will reflect on the role that implicit bias can play in our interactions with children and families when using the tiered strategies of the Pyramid model. They will explore alternative responses to challenging behaviors to better support all children's social and emotional development.
Session 5: Exploring the "A" in STEAM: Using the performing arts in early childhood to support and extend learning
Instructors: Wolf Trap Institute Foundation for the Arts teaching artists Valerie Branch and Christina Farrell; Dianna Babcock, MEd; and Nick Johnson, MPNA, MT-BC
Great for: Early childhood educators from school-based and child care settings, early childhood special educators, early intervention specialists
Skill level: Beginner
Attendees will learn about integrating elements from the performing arts into their teaching. Music, drama and dance, paired with children's literature, will be used to support social-emotional development as well as language and literacy.
Session 6: Early mathematics: What do executive function skills have to do with it?
Instructors: Michele Mazzocco, PhD, and Crystal Day-Hess, PhD
Great for: General early childhood and early childhood special education teachers and related professionals
Skill level: All
This session will include practical information on how educators can build numeracy and executive function skills at the same time. The instructors will demonstrate how these two seemingly different aspects of early development are related to one another.
Session 7: Building quality for all children: Using early childhood environments, relationships, authentic assessment, and data to support individual growth towards educational success
Instructors: Ann Bailey, PhD, and Kristina Erstad-Sankey, MSW
Great for: ECSE and EC practitioners and administrators
Skill level: Beginner
We are delighted to present a session by two CEED staff members: Director Ann Bailey and Associate Director of Program Quality Kristina Erstad-Sankey! They will explore the fundamentals of high-quality early childhood programs, from room layout to materials to assessments to authentic personal interactions.
Session 8: Foundations for Literacy: An evidence-based early literacy curriculum for young children who are deaf and hard of hearing
Instructor: Stacey L. Tucci, PhD
Great for: Educational professionals working with students who are deaf and hard of hearing regardless of communication modality/instructional language
Skill level: All
Participants will learn about the evidence-based Foundations for Literacy curriculum, how and why it works, and how it can be implemented with children ages 3-7, and beyond, for students who do not have foundational literacy skills.
Intrigued by the sessions we have planned? Here's what last year's attendees had to say about the experience.
"Beautiful, convenient, simple, respectful, honoring, renewing in body, mind and soul. Not just educational but refreshing and renewing."

"Always fun to meet new people from across the state that understand the world of Early Childhood: joys/challenges."

"I had a wonderful experience for my first time attending the institute. I found it valuable to participate in one session over two days so that we could dig deeper into the area."

"This will be one of my highlights of the summer. A beautiful serene setting, excellent cafeteria food, comfortable room…and an opportunity to learn and grow, personally and professionally. PERFECT!"

"I loved the Institute! What a wonderful experience I had–I saw many people I knew (even from another state), met lots of new people, felt my brain literally growing, and enjoyed the collaborative atmosphere. I can't say enough good things!"
Thank you to the Minnesota Department of Education's Division of Early Childhood Special Education—sponsors of the Summer Institute for the past 37 years. We hope to see you in Collegeville this June! Register for this year's Summer Institute.
Funding for these grant activities is made possible with a grant from the Minnesota Department of Education. The source of the funds is from federal award, Grants to States – Special Education, Preschool grants, CFDA 84.173A of P.L. 108-466 IDEA and amendment thereto.