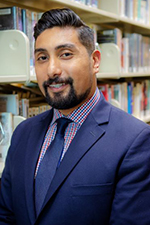 Joseph Rios, assistant professor in the Department of Educational Psychology's quantitative methods in education program, was recently named to the editorial boards of both the Journal of Educational Psychology and Frontiers in Education.
"I look forward to working closely with the editors to ensure that high quality meta-analytic and educational measurement research is published," Rios said.
Congratulations, Dr. Rios!