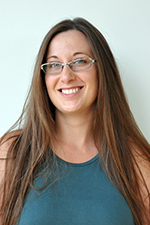 Ruth Rath, Ph.D. student in Kinesiology,  and Michael Wade, Ph.D., professor in the School of Kinesiology, have written an article on posture and aging to be published in EBioMedicine, a journal that specializes in publishing research and commentary on translational medicine.

The title of the article is, "The two faces of postural control in older adults: Stability and Function."
Wade is a research scientist in Kinesiology's Affordance Perception-Action Laboratory (APAL) and Rath is a graduate assistant and graduate student researcher in the lab. She is advised by Wade and Kinesiology professor Tom Stoffregen, Ph.D.