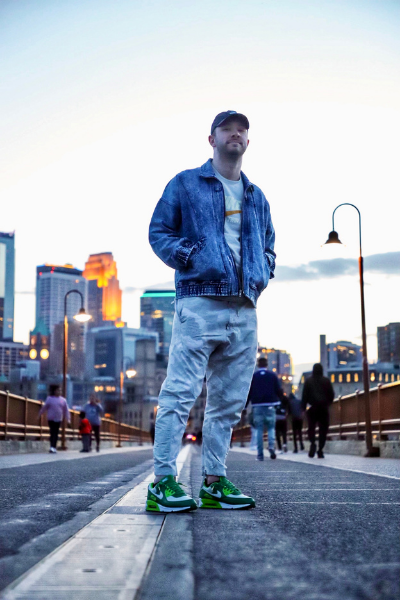 What happens to School of Kinesiology students after they leave Cooke Hall? The School of Kinesiology recently reached out to Riley Fay, a 2019 Kinesiology BS graduate, to hear about his new position with Nike located near Philadelphia, which began July 1, 2021. Having grown up near Milwaukee, WI, in a small town of about 7,000 people, Fay was relieved to escape for college in Minneapolis. His love for sports propelled his decision to major in sport management. In 2017, the spring semester of Fay's sophomore year, he got a job at the Nike store in the Mall of America. Since then, he's never looked back.
One of the reasons the U of M appealed to Fay was because of its flexibility: "At the U, they let you apply for two or three majors. I applied and was approved for sport management. I then found out it wasn't in the Carlson School of Management, so I was a bit confused, but then I went to the CEHD's open house, and they sold me on it."
Initially, Fay thought, like many of his peers, that his interest in sport management would lead him to work for a professional sports team. He was especially interested in working for the Boston Red Sox, one of his favorite teams.
But instead, Riley says he "followed one of my professors, Jeff Wright, in a retail sportswear direction."
Fay soon became interested in the ways he could intertwine "marketing courses, management courses, psych classes, and public speaking."
And now Fay is able to incorporate his interests discovered at the U of M into his role at Nike.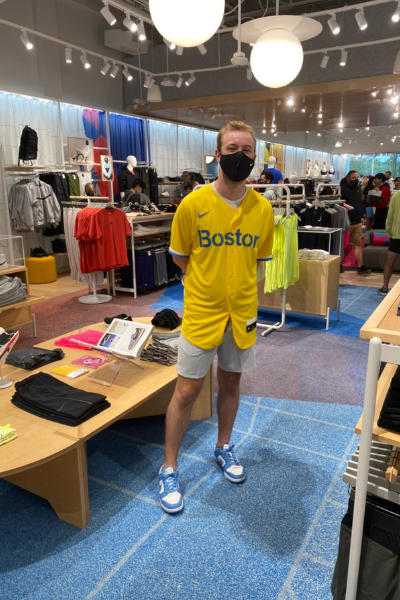 Fay describes his new position: "I will be the specialist of product lifestyle for a new Nike concept, Nike Live. Nike by Ardmore will be the 11th Nike Live store in the country, with a focus on connecting brick and mortar to digital online. If you look on the Nike app and see what is best-selling, that is what our store selection is curated for."
As a specialist in product lifestyle, Fay "focuses on the product that comes in, making sure that we have the right product and the right quantities. I'm the one handling any kind of launch date. I'm even the one that's creating the visual merchandising for everything. I unbox the product, put it on racks, bring out a select amount of it to the floor, put it on mannequins, and put it on a shelf in a way that the customer wants it to be presented. And if it doesn't sell through, I have to find the means for it to go elsewhere so that we can continually get new products to fill the shelves and have a new look."
Fay most enjoys the independence given by his position. "We're the ones that get to decide how things are run. You get that creative freedom that you're not getting at a lot of places."He also enjoys creating a positive customer experience, noting "We only get to make a first impression once."
When asked how his experience at the School of Kinesiology has helped him pursue his goals, Fay responded saying, "I think the School of Kinesiology is good at being open and honest and telling people, if you want to do it, you very well have the opportunity to, but you have to be two steps ahead of people, or you're not going to get where you want to go."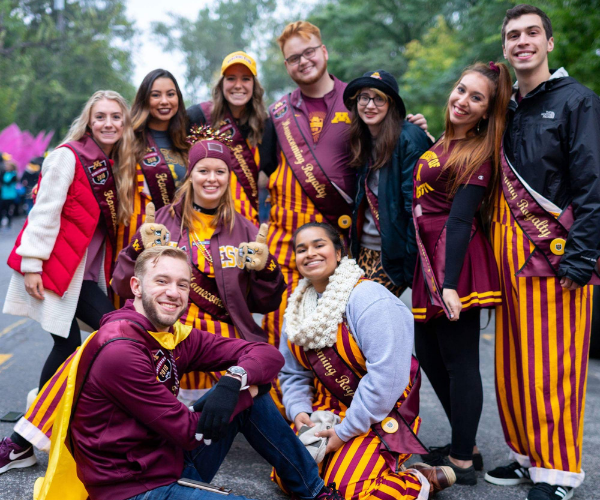 When offering advice on the job hiring process, Fay further remarked on the importance of being proactive. "Have that initiative to reach out to people. It helps because at least if you're one of the 100 people that are applying for a role, if you were to actually directly reach out to the person in charge of hiring, you might get your resume sent to the top of that list. You have to be unconventional. You have to be creative. You have to look at roles you might be overqualified for and others you might be underqualified for. If you think that every role is being filled by someone that exceeds all of the checkboxes, you're crazy."
For his current position at Nike, Fay reached out and networked with numerous people on LinkedIn and Nike's employee platform, Workvivo, before deciding "to shoot in the dark, apply, and see what happens."
In a final bit of advice, Fay encourages students to build up the courage to make new connections. "Make friends with people that are around you. Don't be afraid to just say Hi to the person next to you. Gather names, because as you get further into that major, every class will have the same group of people. Although it's a big school, it's a very tight-knit community."
Riley's store is set to have its grand opening on November 11, 2021. Congratulations, Riley, and best of luck.