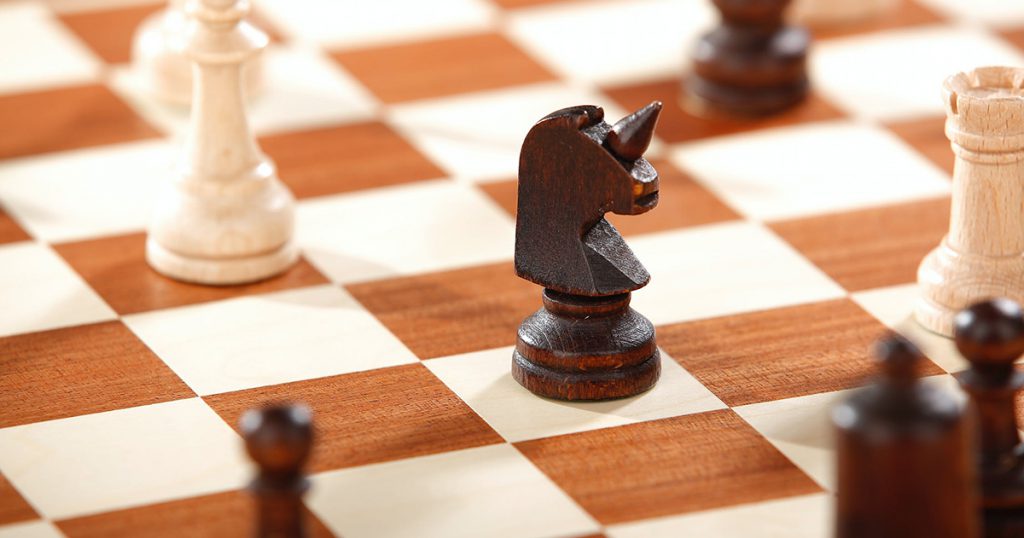 As we all practice social distancing during COVID-19, many of us are looking for ways to entertain and improve ourselves, connect with others, and help our children continue to learn. According to William Bart, professor of educational psychology in the University of Minnesota's College of Education and Human Development, online chess training may be just the mental challenge and escape we need right now.
We talked with Professor Bart about the benefits of practicing and playing chess and which online tutorials and game sites to try.
When can children start learning how to play chess?
Some children are able to learn some aspects of chess at four years of age. In order to learn the names of the squares on the chessboard, students need to know the letters a through h in the alphabet and numbers 1 to 8. Because of this, I don't recommend children start learning chess until after kindergarten.
What benefits might chess provide to students?
Chess training and practice supports the development of higher-order thinking skills—like problem solving, decision making, critical thinking, planning, and even creative thinking. Chess training and practice also helps improve general cognitive ability and scholastic achievement—especially in mathematics.
In addition, it reinforces affective attributes such as patience, prudence, and perseverance. Two prominent virtues of chess are fairness and honesty. The international chess community promotes civil behavior and respect for the opponent but punishes players found to have cheated. Chess is a civil game with an ethical code that predisposes players to play respectfully with other individuals.
Many students, including those with disabilities, can benefit educationally and psychologically from chess training.
Online chess training and online chess play have potential for the betterment of students during and after the present coronavirus pandemic.
How can seniors benefit from playing chess?
Seniors can benefit from learning and playing chess in various ways. Cognitive benefits include the refinement and maintenance of higher-order thinking skills such as problem solving, decision making, critical thinking, planning, and even creative thinking.
In addition, chess training and practice supports the development of vigilance and awareness. Chess can involve many traps and tricks, and seniors can learn to deal with them which may help them avoid scams and chicanery in everyday life.
Chess training and practice promotes the development of mental sharpness and cognitive vitality among seniors that can help slow the onset of dementia.
Finally, chess can serve a great source of fun and cognitive stimulation—especially when chess is practiced as a social event.
What online chess sites would you recommend for someone new to the game?
If you're looking for an introductory form of online chess training, I suggest the following websites:
This blog section of the United States Chess Federation offers three brief video clips explaining the basic rules of chess.
This Learn to Play Chess website (also from the United States Chess Federation) presents the official rules of chess with text and pictures.
Game Knot offers the user the opportunity to play an artificial opponent.

For chess novices, Set the level on the left side of the site to "Easy."
Practice playing with the black pieces periodically clicking "Switch Sides" on the left side of the screen before you start a game. Chess players should become competent playing with the black pieces as well as the white pieces.
If the "Easy" opponent becomes too easy, try changing the level to "Beginner" for a greater mental challenge.
Being competitive with more difficult opponents requires more chess training and practice. However, these three websites provide individuals new to chess with a good introduction to online chess training.
How can I incorporate chess instruction into my school, senior setting, or other organization?
Contact Professor Bart (bartx001@umn.edu) to get more information on how you can work with him to implement chess instruction into your organization.
Professor Bart is the Editor-in-Chief of the International Journal of Gaming and Computer-Mediated Simulations (IJGCMS) and has extensive experience teaching chess with computer-based technology. He is interested in the educational and psychological benefits of chess training.