The Center for Early Education and Development (CEED) on Sept. 12 brought together community leaders to discuss ways to support and promote professional development in early education and human development.
CEED, a unit within the Institute of Child Development (ICD), aims to advance practices and policies that support all young children, their families, and the professionals who serve them through research, professional development and community engagement.
The CEED Advisory Council will meet regularly across the next several months with the goals of enhancing CEED's current programming and identifying new ways to engage early childhood professionals in Minnesota and surrounding states.
Council members include:
Andre Dukes, Chair, Northside Achievement Zone
Barb Fabre, White Earth Nation
Barbara Hahn, Minnesota Children's Museum
Kamyala Howard, People Serving People
Nancy Jost, West Central Initiative
Jane Kretzmann, Elders for Infants
Denise Mayotte, Sheltering Arms
Kelly Monson, Governor's Children's Cabinet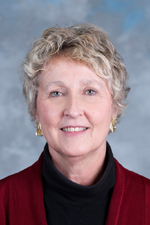 "Early life is a critical time for children to build trusting relationships that will help them thrive," says Megan Gunnar, PhD, interim director of CEED and director of ICD. "We're thrilled to work with leaders in the Minnesota early education and development community in an effort to better support those who serve young children and their families every day."