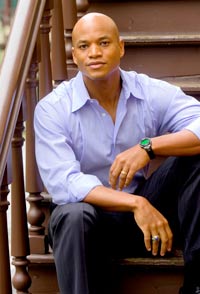 The CEHD Reads public lecture with Wes Moore, originally scheduled for Tuesday, Oct. 30, has been rescheduled for Friday, November 16, 7:30 p.m., in The Commons Hotel in Stadium Village. See the CEHD events calendar for details.
The Other Wes Moore, by Wes Moore, is a combined autobiography and biography, an alternating narrative that tells the story of two boys — both named Wes Moore — growing up in similar Baltimore neighborhoods and the very different paths their lives take.
A book signing will take place after the event. Read more about the CEHD Reads program.
Watch the book trailer on YouTube.