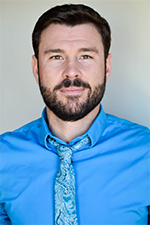 Clayton Cook, associate professor in the Department of Educational Psychology's school psychology program and John W. and Nancy E. Peyton Faculty Fellow in Child and Adolescent Wellbeing, was recently featured in the MinnPost article, "Want to improve kid's mental health? Start at school."
In the article, Cook discusses some of the research-driven programs he's helped implement in schools that have reduced rates of mental illness among students.
"It's a much more costly approach to wait until mental health problems arise and then have to organize individual treatments for the 30 percent of kids in the school with mental health needs," he told MinnPost. "If you can improve the overall environment to address all of your students' needs, fewer are going to need individual treatment in the first place."
Cook also shared his own struggles, growing up without advantages most kids take for granted. "My childhood experiences gave me an interest in the discipline and structure of school and how we harness those benefits to help kids by promoting their mental health while they are at school," Cook said.