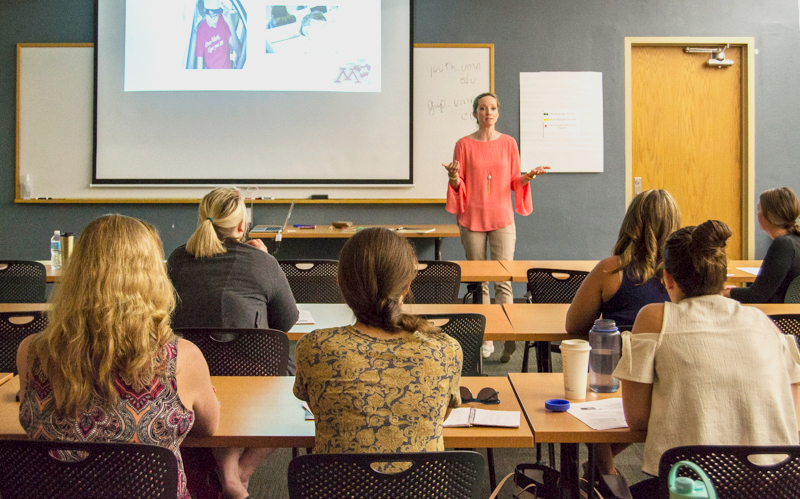 On June 8, 2017 counselors working in both rural and urban areas across Minnesota attended a half-day workshop, where they were presented with current data that support the need for greater attention to college and career readiness. Drs. Carolyn Berger and Jennifer Kunze provided examples of programs and resources for doing this valuable work.
Another highlight of the workshop was for attendees to participate in the group dialogue to learn how Minnesota schools are promoting college and career readiness.
Survey data collected from workshop participants indicated that counselors are not finding high quality learning opportunities in their regions related to this topic and thus the department will strive to take the lead for future workshops in this area.
The event was hosted by the Department of Educational Psychology's counseling and student personnel psychology program (CSPP) and the College Readiness Consortium (CRC).