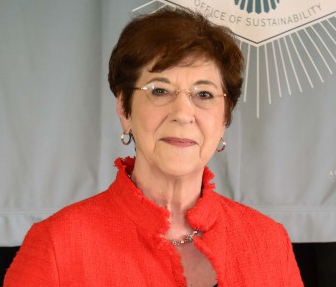 June Henton honored as Auburn University Champion of Change 
A University of Minnesota alumna who earned her Ph.D. in Family Social Science in 1970, June Henton is currently Dean of the College of Human Sciences at Auburn University and has been a leader and champion for human and environmental sustainability throughout her career. Perhaps more than any single individual, June Henton has been responsible for sustainability becoming a strategic priority at Auburn University.  She was honored with Auburn University's Spirit of Sustainability award.
Alleviating hunger and creating sustainable development have been longstanding passions for Henton. In 2012, she was recognized by the White House as a Champion of Change for Food Security for her work leading Auburn's Human Sciences team to become the lead partner in the U.N. World Food Programme's Student War on Hunger campaign.  She led efforts that resulted in the launch of Universities Fighting World Hunger (UFWH) and also involved the Association of Public & Land-Grant Universities (APLU) and corporate and nonprofit organizations in the effort to address hunger.
Henton was also honored in 2000 as one of the "Centennial 100" of the College of Human Ecology at the University of Minnesota.