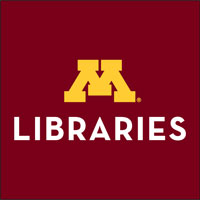 The School of Kinesiology is pleased to announce five recipients of the Partnership for Affordable Content Grants awarded by University of Minnesota Libraries.
Physical Activity Program director Brandi Hoffman, assistant professor Daheia Barr-Anderson, Ph.D., and Ph.D. student and graduate/teaching assistant, Eydie Kramer, together have been awarded a $3,000 grant. Lisa Kihl, Ph.D., associate professor, and Diane Wiese-Bjornstal, Ph.D., professor, each have received a $1,000 grant.
The grants are intended to provide affordable content to students by supporting individuals who are exploring innovative course content options. The University of Minnesota Libraries created the program to encourage faculty and instructors to work with library staff to implement affordable high-quality content options into their courses as an alternative to high-cost commercial textbooks and other expensive course materials.