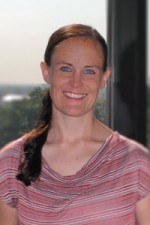 Department of Family Social Science graduate student Carrie Hanson collaborated on a children's book that is available for on iBooks.

You'll Always Come Back explores emotions that children of separated parents may feel when leaving one parent to return to another. The book aims to reassure children that the emotions they're experiencing are normal and that their feelings are valid.
Download You'll Always Come Back for free, and read more about Hanson on her profile page.