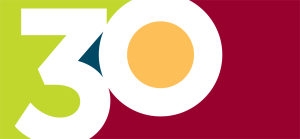 "We believed that the world was changing and that it should be our mission to push the boundaries of innovation in advancing the ideal of full inclusion for people with disabilities in all walks of life," says former University of Minnesota President Bob Bruininks, recalling the founding of the Institute on Community Integration (ICI) in 1985. "That focus put us in the forefront of the whole inclusion and community integration movement that really had its origins in the early Civil Rights movement, and the Rehabilitation Amendments of the 1970s."
On November 10th, President Emeritus Bruininks, who is the Institute's founding director, and over 150 other past and present ICI staff, community partners, and friends will gather to reflect on the Institute's legacy, and look ahead to its future, at the 30th anniversary event: "Celebrating a Community's Vision: 30 Years of Innovation, Collaboration, and Influence." It will be held from 5:30-8 p.m. at the McNamara Alumni Center. David R. Johnson, ICI's current director, will emcee the event.
The Institute is a federally-designated University Center for Excellence in Disabilities, part of a national network of similar programs in major universities and teaching hospitals across the country. In partnership with over 200 community advocacy organizations, state and federal agencies, K-12 schools, disability service providers, and professional associations nationwide, the Institute engages in research and knowledge translation that improves community services, supports, policies, and opportunities for people with intellectual, developmental, and other disabilities and their families.
"The Institute has had the privilege to influence a wave of social change that has made great strides in supporting equality and inclusion for people with disabilities in the U.S. and around the world," observes David R. Johnson. "On November 10th, we pause to acknowledge the progress of the past 30 years, and look to the opportunities ahead as we continue to innovate, collaborate, and influence a shared vision of inclusion."
Speakers at the event include Bob Bruininks; CEHD Dean Jean Quam; Sue Swenson, Deputy Assistant Secretary in the Office of Special Education and Rehabilitative Services, U.S. Department of Education; and David R. Johnson.
For more information about the ICI's 30th anniversary, contact Tony Baisley, Communications Manager, at baisley@umn.edu or 612-625-4789.