The Immune Study: Ages 14–20 Needed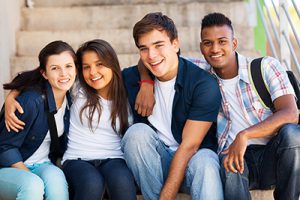 Every day we are learning more about how childhood sets up trajectories of health and well-being. However, we have much more to learn. With our continuation of the Immune Study, we will examine how differences in early experiences are associated with differences in functioning of actual immune cells. To do this, we will be collecting blood samples from internationally adopted and non-adopted adolescents and young adults. Dr. Coe will isolate immune cells from these blood samples, and examine how they respond to various immune system challenges, like viruses or pollen, in a test tube. Participants will complete some questionnaires and saliva samples at home, and visit us at the U of MN to give a blood sample and have their temperature and blood pressure taken. They will be compensated up to $50 for participating. If you are interested in learning more about the Immune Study, email us at immune.umn@gmail.com.
This summer we continuing our Immune study, and now we have a special opportunity to add the study of the microbiome! If you are interested in learning more about the microbiome, check out this short YouTube video from NPR on how our immune cells and the microbiome inside of us work together to help us stay healthy.
Follow-up to the Transition into the Family Study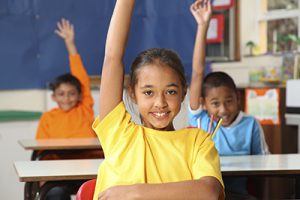 Seeking: Families who previously participated in any portion of the Transition into the Family Study, whose children are currently between the ages of 8 and 11 years.
Middle childhood is a time when children start to gain more independence, and peer interactions become more complex. Building on the Kindergarten study, we are interested in how older children interact with unfamiliar peers, and how early life experiences may influence these interactions.
Your child would be asked to visit the U of MN campus one time over the summer and participate in various tasks with another child his or her age. Eligible participants will receive up to $20-$40 compensation and free parking.
For more information, please call 732-864-7953 or email depas010@umn.edu.
Genetic testing among adult adoptees
Through scientific advancements and decreased costs in genetic testing, many internationally adopted individuals now have the potential opportunity to learn more about their health history and genetic ancestry through inexpensive direct-to-consumer genetic testing kits, such as 23andMe. However, very little is known about people's attitude, interest, and knowledge about genetic testing within the adoption community, as well as what factors predict people's interests in genetic testing. We also do not know what kinds of information people are seeking or not seeking from genetic testing and how they would use such information. To address these gaps, we aim to identify reasons why internationally adopted individuals may choose to complete or abstain from genetic testing. We will also look at how the information given in direct-to-consumer genetic testing kits relates to experiences as adoptees.
We are seeking to recruit 60 internationally adopted individuals between the ages of 18 to 35 years old. Study participants will complete a brief online survey that asks questions about their attitude, interest and knowledge about genetic testing, personal and social experiences, adoption specific experiences, and basic demographics. The survey will take no longer than 30 minutes to complete. Participants will receive a $10 Amazon gift card at the completion of the study.
This research hopes to aid in the understanding of what influences internationally adopted individuals decision-making process when considering whether to have genetic testing done when this new advanced technology is readily available. If you are interested in participating in this study or would like more information, please email the Familee Lab.