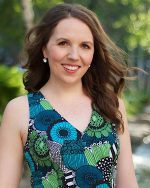 Beth Bayley, office manager in the School of Kinesiology and a soprano in the Minnesota Opera Chorus, will be performing at a musical event at Gustavus Adolphus College on November 18.
The collaborative concert, "A Night at the Opera," features performers in southern Minnesota orchestras made up of elementary and high school students as well as adult volunteers, and is part of Minnesota Opera's outreach endeavor, the CoOPERAtion Residency Program. The program sponsors tailor-made residencies in elementary and high schools in Minnesota communities to help kids learn about opera. Bayley also participated in a 2014 residency in Alexandria, which culminated in a concert with the Central Lakes Symphony Orchestra and Alexandria Area High School.
Bayley received her Doctor of Musical Arts from the U of M in 2016. She will be singing in this concert with two other Minnesota Opera performers. "I feel very privileged to work with the Minnesota Opera to bring opera to young people!" says Bayley. "Many of these residencies take place in communities where opera is not easily accessible, and the communities welcome us wholeheartedly."
She has been performing and training with the Minnesota Opera since 2011. One of her most memorable experiences was workshopping the new opera, "The Manchurian Candidate" by Kevin Puts, which provided a look at the opera before it was completed. Bayley will be singing in their upcoming production of Massenet's Thais in May, 2018.
More information about the Gustavus event and ticket availability can be found here.