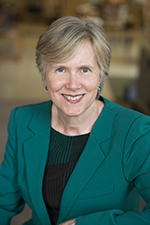 Ann Masten,  Ph.D., Regents Professor and Irving B. Harris Professor of Child Development in the Institute of Child Development, is featured in the College of Education and Human Development's CE+HD Connect Magazine. 
The story profiles Masten's academic career and highlights her research, which focuses on how to help children and their families overcome trauma so they can succeed in life.
For more information, read the full story, "Building Resilience".