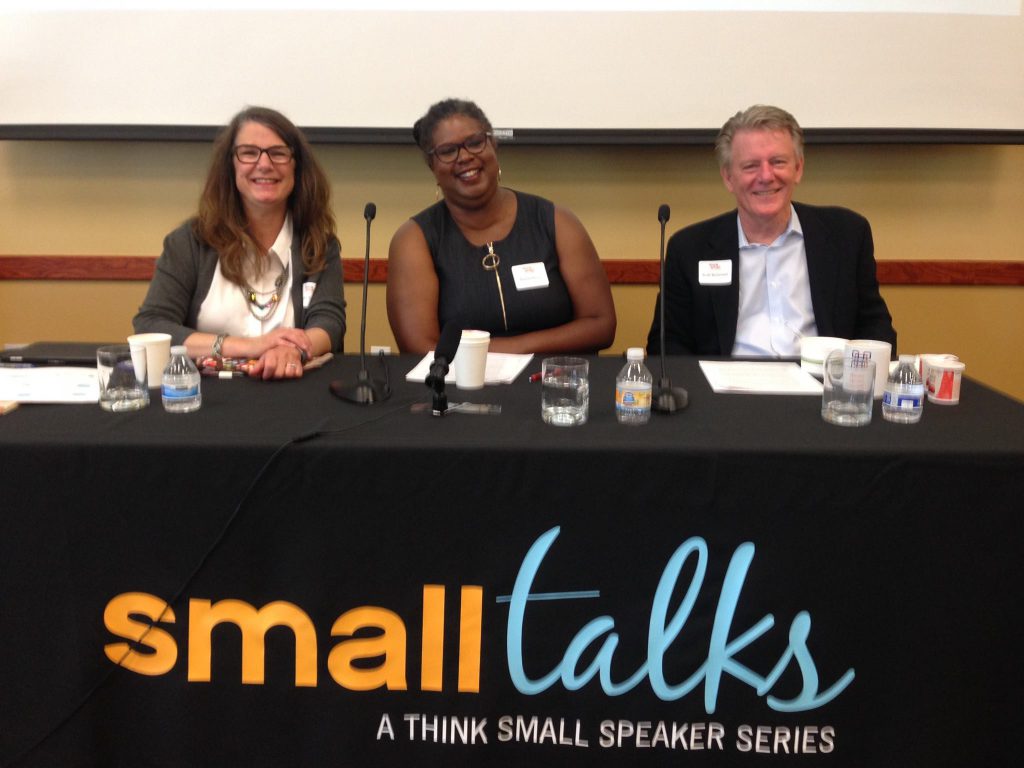 Scott McConnell, professor in the Department of Educational Psychology's special education program and program coordinator for the counseling and student personnel psychology program, recently joined a group of early childhood experts from Think Small, an organization which provides service, resources, and advocacy for early childhood education in Minnesota, to discuss the impact that early conversations have on a child's life.
During the "Small Talk" led by Think Small president and CEO, Barbara Yates, McConnell defined the word gap. He shared that research around the word gap began in the early 90s with a study by Betty Hart and Todd Risley. The two University of Kansas researchers wanted to find out why students from low-income families continued to lag behind students from wealthy families later in school despite best efforts to make preschool more accessible for all children.  Hart and Risley, McConnell explained, found  a significant difference in the total number of words spoken to children of rich and poor families by the age of three. In fact by age four, children in professional families had heard almost 45 million words on average, while children in families who were on welfare had heard an average of only 13 million words.
McConnell went on to discuss how Hart and Risley's work is continuing through new technologies. He described one technology he is helping implement and evaluate—LENA Start, a parent education program for parents and family child care providers in the Twin Cities. Families using the LENA system, have their children wear vests which, according to McConnell, act as "word pedometers." These vests automatically monitor the quantity of words and conversations in a young children's language environment. Parents and childcare providers regularly review the vests' measurements, encouraging parents to talk to their children more.
Think Small panelists, Dianne Haulcy, senior vice president for family engagement, and Gerri Fisher, parent engagement coordinator, shared Think Small's focus on helping childcare providers increase parent engagement which led them to work with McConnell and LENA Start. Finally, both women shared their positive experiences using the LENA system to work with parents and students and close the word gap.
For more information on the word gap, visit MNTalks! or the Bridging the Word Gap Research Network.