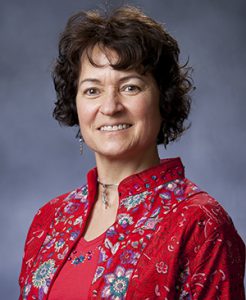 Alumna and former associate professor in the Department of Educational Psychology, Darcia Narvaez, recently received the Expanded Reason Award for research, an international award acknowledging innovation in scientific research and academic programs sponsored by University Francisco de Vitoria and the Joseph Ratzinger/Benedict XVI Vatican Foundation.
The Expanded Reason Award for research was given to Narvaez for her work represented in her book, Neurobiology and the Development of Human Morality: Evolution, Culture and Wisdom, which has received several awards. Narvaez accepted the prize at a ceremony at the Pontifical Academy of Sciences in Vatican City on September 27.
Narvaez obtained her Ph.D. in educational psychology from the University of Minnesota in 1993, was an assistant—and later —associate professor in the College of Education and Human Development from 1993-1999, and is currently a professor of psychology at the University of Notre Dame.