Research on Improving Systems of Education (RISE) — a new initiative aimed at conducting high-quality research to build evidence to enhance children's learning throughout the world — announced today that it will begin work in Vietnam. University of  Minnesota and CEHD researchers are leading this effort.
The £4.2 million, six-year undertaking will seek to understand how Vietnam "got it right" in creating an education system that has led its students to achieve learning levels exceeding those of their peers in far wealthier nations.
The project in Vietnam is one of four research endeavors being launched in countries throughout the world  to shed light on ways to address a global learning crisis. Countries around the world have been remarkably successful in making progress toward universal primary (elementary) schooling, but in many places, learning levels are poor, or have declined. As a result, even when children finish many years of schooling, they still lack basic math and literacy skills. The RISE agenda emphasizes the need to make changes that can provide children with the education they need to be successful adults in their local, national, and global communities.
Research about the experiences of Vietnam offers the potential to inform policies that can help other countries enhance students' education.
Vietnam's achievements in elementary and secondary education over the last two decades are extraordinary. Out of 65 countries, Vietnam ranked 17th in math and 19th in reading — surpassing both the United States and the United Kingdom — in the 2012 Programme for International Student Assessment (PISA), the worldwide scholastic performance measure of the Organisation for Economic Co-operation and Development (OECD). Vietnam's primary school completion rate is 97 percent, and its lower secondary enrollment rate is 92 percent.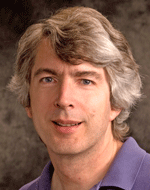 "Vietnam's success raises key questions about how it reached such levels of learning, and whether its achievements can provide insights that help other nations," said Paul Glewwe, one of the research team's principal investigators (PIs). He has been engaged in research in Vietnam for 25 years and is a Distinguished McKnight University Professor in the Department of Applied Economics at the University of Minnesota. "The project is very ambitious in scope, and it takes advantage of an incredible success story in education in developing countries."

Co-PI Joan DeJaeghere, associate professor in CEHD's Department of Organizational Leadership, Policy, and Development, is part of a team of nine experts from institutions within and outside of Vietnam that will undertake a systematic evaluation of Vietnam's education system by analyzing the status and impacts of past, current, and upcoming educational reforms. The aim is to understand how policy levers made Vietnam's exceptional achievements possible, and whether and how new reforms are able to build on its achievements.  DeJaeghere is a Fulbright Scholar and Fulbright Specialist to Vietnam, having worked on education projects there for over 10 years.
RISE is managed and implemented through a partnership based in Oxford, UK, between leading international development consultancy Oxford Policy Management and the Blavatnik School of Government at the University of Oxford. Research is led by the Center for Global Development, a non-profit think tank based in Washington, D.C.