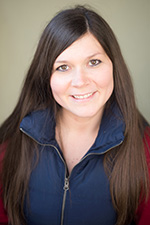 Marguerite Ohrtman, director of school counseling and M.A. clinical training in the counseling and student personnel psychology (CSPP) program, recently was elected president-elect of the Minnesota School Counselor Association (MSCA) Board. The MSCA Board represents school counselors across the state to promote, educate, and advance the school counseling profession. Ohrtman's term as president will begin in the 2019-2020 school year.
For the past four years, Ohrtman has served on the MSCA Board as vice president of post secondary institutions, representing the school counseling training programs in the state. This year, she served in a dual role as vice president of post secondary and president of the Lakes Area Counseling Association, the regional association representing school counselors in the west and south metro.
Please join us in thanking Dr. Ohrtman for her continued leadership of school counselors here at the U and across the state!