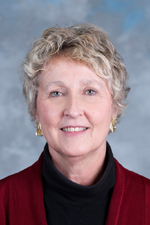 Megan Gunnar, Ph.D., director of the Institute of Child Development, was interviewed by Reuters about how adverse experiences can impact a child's health and development.
The article highlighted a new, small study in JAMA Pediatrics that examined the link between neighborhood factors – like liquor store density, domestic violence and violent crime rates – and stress in children.
The study, which was conducted by researchers at Tulane University and included 85 children in New Orleans, found that children who lived near more liquor stores or crime, experienced high cortisol levels that were less likely to return to normal after a stress test.
Commenting on the findings, Gunnar said that "[e]arly adverse experiences do get under our skin to influence our biology," noting that "children need safe places to live in order to grow into healthy and productive adults."
Despite this, Gunnar said many children who experience adverse neighborhood factors will be resilient. "Identifying the protective factors that support that resilience and building on them, especially for children showing the effects of toxic exposures, is the appropriate response to the pediatric health issues revealed by this study."