New Faculty Member Waid Working to Prevent Need for Foster Care
Jeffrey Waid, who joined the School of Social Work as an assistant professor this fall, began his journey into social work as a child welfare caseworker. Working with families in their communities, he sought to prevent the recurrence of child maltreatment and placement of children into foster care.
While foster care placement is sometimes necessary to ensure the safety of children experiencing abuse and neglect, lengthy stays in care have a detrimental impact on a child's development. "Foster care placement is a short term, child-focused solution to what are inherently family problems," he says. Read more>>
Lee Receives CDC Grant for App on Vaccination Protocol Compliance
Professor Hee Yun Lee is principal investigator for a $450,000 Special Interest Project Research grant from the Centers for Disease Control and Prevention (CDC). The grant will fund a mobile application intervention for low-income Hmong adolescents to facilitate completion of the HPV (human papillomavirus) vaccine series. Read more>>
Kivnick Book The Big Move Describes Making a Life in Assisted Living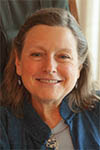 Being required to live in an assisted living facility and learning how to really live there is the topic of Professor Helen Kivnick's new book, The Big Move: Life Between the Turning Points.
The book was co-written with Anne M. Wyatt-Brown, emeritus associate professor, University of Florida, and Ruth Ray Karpen, professor emeritus, Wayne State University in Detroit.
In the book Kivnick and Karpen, distinguished gerontologists, reflect on Wyatt-Brown's moving account of her transition from skeptical outsider to active member of a vibrant and sociable community. Read more>>