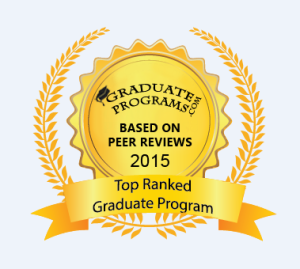 The University of Minnesota School of Social Work was ranked seventh in the Fall 2015 Social Work Grad Rankings by graduateprograms.com. The rankings are based solely on ratings and reviews from current or recent graduate students.
The site assigns 15 ranking categories to each graduate program at each graduate school. The School of Social Work also made the "Dean's List," which consists of schools ranking in the top 25 in these categories: career support (11th); social life (12th); grad program value (6th), and financial aid (7th).
Program rankings were compiled using data gathered between September 1, 2012, and September 30, 2015. The site uses social media and scholarship drawings to attract reviewers, and no graduate program is ranked until a minimum threshold of graduate student surveys is completed for that program.