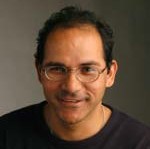 The end of the year marks a time of reflection and gratitude. We look for inspiration to begin a new year and we are thankful for what the previous year gave us. Recently back from sabbatical, Dr. Upadhyay reflected on his many projects and future plans but nothing was more impactful than his time spent in Nepal after the catastrophic earthquake that truly altered his life.
April 25th 2015 marked a tragic day for the citizens of Nepal. A magnitude 7.8 earthquake ravaged the country, leaving over nine thousand either injured or dead. Like so many Nepal natives, this event had a massive impact on Bhaskar Upadhyay's life, but it did not break his spirit.
Still considering himself new to America, Bhaskar Upadhyay has been living and working in the education world for the past sixteen years. Influenced by his parents and dear friends who were unable to receive a formal education, Bhaskar pursued education to positively impact and educate future generations back in his Nepalese village. His research interests center around the proper conceptualization of the achievement gap and providing high quality STEM/STEAM education on a global scale.
Dr. Upadhyay's sabbatical was supposed to be a time to focus on his research. He had begun a book project about STEAM education with reflective stories from fellow principals, teachers, and school administrators. However, after April 25th his plans were severely interrupted.
"The best use of my time while on sabbatical was being able to help a very small number of people in Nepal after the earthquake," said Bhaskar.
Spending over two months in his hometown, Bhaskar helped schools rebuild their infrastructure and provided relief by talking with parents and children about the earthquake and how it changed their lives.
"It did change my life obviously. I think about my life and what I need to do and figure out more than I did before that. If I had to say what sabbatical really did I think that was the most important thing," reflects Bhaskar.
Now back from sabbatical and in the United States, Bhaskar is focusing once again on completing his book on STEAM education and addressing proper perceptions of the achievement gap. He is also reflecting more on what STEM/STEAM education means to him and what it means to be a STEM/STEAM educator. This has proven to be a challenge for him, in that, philosophically Dr. Upadhyay believes STEM/STEAM is a good way to educate our youth but worries about losing the importance of the individual disciplines.
However, Bhaskar's spirit and drive to understand and impact the world of STEM/STEAM is unwavering. Taking from his own personal interests in cooking and gardening, Bhaskar seeks to find stimulating and relevant contexts for children to learn STEM/STEAM concepts. He continues to look at how racialized experiences affect achievement gap and ways to create positive learning spaces for all youths.
Ultimately, Bhaskar looks forward to pursing work that touches his core and especially impacts teachers, parents and youth with the least privileges, whether they are in in the Twin Cities, Nepal, or elsewhere.