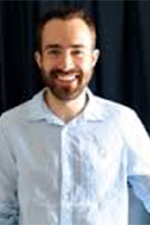 Dr. Gregory Trevors, post doctoral fellow in the Department of Educational Psychology's psychological foundations of education program and the Reading & Language Lab, was recently mentioned the Globe and Mail article, "Learning from Donald Trump's new rules." The article argues, "while leaders in the political arena and outside have followed certain time-honored rules for handling controversy and scandals… Trump has not" and shares five "new rules" based on his behavior.
Specifically in Rule 3 of the article, "Persuading people with facts may not work," Globe and Mail argues that "facts failed to stop" Trump from winning the presidency. The publication supports this argument with Trevors' research on how new information can threaten its recipients' sense of identity. Originally covered by the British Psychological Research Society's Digest, Trevors' research shows that new information can trigger negative emotions, which impair the understanding and digestion of written information.
Learn more about research being done in the Reading & Language Lab.