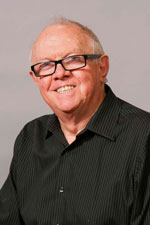 Michael Wade, Ph.D., Kinesiology professor, is the featured speaker on the April 10 MomEnough show.
The topic of Wade's online discussion is, "Understanding and Encouraging Your Child's Development of Motor Skills: A Conversation with Dr. Michael Wade."
MomEnough is an online resource that offers weekly shows featuring experts across a wide spectrum of parenting topics. It is co-hosted by mother-daughter team Marti Erickson, Ph.D., retired CEHD faculty member, and Erin Erickson, D.N.P., M.P.H., R.N.