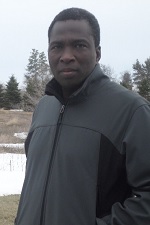 Romaric Zongo, Ph.D. candidate in Learning Technologies, has been awarded an International Thesis Research Travel Grant by the University of Minnesota Graduate School to support his dissertation work in Burkina Faso.
Zongo's dissertation study, "Integration of Emerging Learning Technologies in Secondary Schools: A Burkina Faso Case Study," will attempt to better understand the various considerations that determine the successful integration of emerging ELTs in secondary schools in poor countries and will particularly focus on the benefits and challenges of integration.
"My research explores the role that Emerging Learning Technologies play in ensuring the right education is provided to those in need," says Zongo. "An informed, knowledgeable and innovative society is essential for sustainable development to foster peace and economic freedom in sub-Saharan Africa. My research is rooted in analyzing how to provide the right education to help build such a society regardless of the socioeconomic status of its members. This travel grant is a great support for my research."
The International Thesis Research Travel Grant provides travel support for University of Minnesota graduate students conducting short-term and extended research and/or field work in countries outside the United States. The grant is funded by the University of Minnesota to support the internationalization of the University through research and outreach.
To learn more about the Ph.D. in the Learning Technologies program area, visit the Learning Technologies Ph.D. program page.