The Department of Curriculum and Instruction has announced three recipients of the Judy King Potts Endowed Fellowship in Literacy Education for 2013. The endowment was provided by Mrs. Potts, a former elementary reading teacher. Her fund supports fellowships for students who are doing graduate work in literacy and have taken leadership roles in working within the reading program.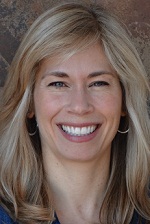 Kristi Bergeson, from Edina, MN
Kristi's interest in education began as a teenage volunteer providing support to students with special needs in Minneapolis. After graduating from college with a major in Elementary Education and Music, she began her career as a first, second and third grade classroom teacher working in Minneapolis, Edina and the greater Chicago area. She also worked for the Center for Reading Research at the University of Minnesota where she provided leadership for schools as they engaged in school-wide improvements in reading. During this time, she completed an MA degree in Curriculum and Instruction and received her Reading Specialty License.
Most recently she's worked with first through fifth grade students as both a Gifted Education Specialist and Learning Specialist in Edina. Kristi says, "I am excited to pursue my PhD and continue learning about literacy development in children. My doctoral interests are in the area of reading to engage all learners. With a PhD, I hope to either work as a college professor, work in reading research, or work in a literacy leadership position in a school district. I am grateful to have received this award."
Kay Rosheim, currently living in Eden Prairie, MN; originally from Iowa City, IA
Kay Rosheim holds a Bachelor of Science degree in Chemistry from the University of Iowa and a Master of Public Health degree in Epidemiology from the University of Illinois at Chicago. She started her career working as a clinical researcher for 15 years before deciding to go back to school to get her initial teaching license and an MA in teaching. She first taught middle school science and math; then after earning an MA in Reading and K-12 reading license, she worked as an elementary reading specialist for the past 8 years. She's enjoys working specifically with struggling students and English learners who come from diverse backgrounds. Kay says, "The reason I'm at the U of MN for my PhD is because of my students."
Her immediate educational and career goal is to continue learning ways to best teach students how to read and motivate them to want to read. It is that goal that prompted her to apply to the Reading to Engage All Learners (REAL) doctoral program here at the U of MN. She is interested in effective instructional practices that support struggling readers and assessment of English learners. She looks forward to investigating what motivates students, and she wants to learn ways to help children remain engaged with reading and learning as they move through the K-12 educational system and beyond.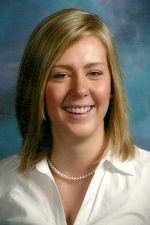 Megan Van Deventer, from Salt Lake City, UT
Megan earned her undergraduate degree from the University of Portland in English and Secondary Education. After graduating in 2008, she returned to her alma mater, Judge Memorial Catholic High School in downtown Salt Lake City to begin her teaching career. For the past two years, Megan has earned a Masters of Education from the University of Utah while still enjoying teaching English to ninth and tenth graders. Megan is excited to join the Curriculum and Instruction Department at the University of Minnesota in the Literacy Education Program Area. Dr. David O'Brien is her adviser and she plans to pursue her interest in Reading Education and Adolescent and Children's Literature. Megan's passions include advocating for literacy across the curriculum, teaching comprehension strategies and motivating adolescents to read and enjoy literature.