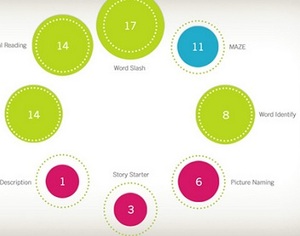 C&I Associate Professor Charles Miller and Educational Psychology Associate Professor Susan Rose were recently featured in the article, "Ed Profs Designing Online Literacy Assessment Software," in THE Journal, a magazine dedicated to informing and educating K-12 senior-level district and school administrators, technologists, and tech-savvy educators to improve and advance the learning process through the use of technology.
Along with Penn State Education professor, Simon Hooper, Miller and Rose are developing an online learning analytics system to help improve assessment, feedback and progress-monitoring of literacy education for students in 1st through 8th grade.
From the article:
"The system, named AvenueDHH (Audio-Visual Educational Environments for Deaf or Hard of Hearing) was originally designed to monitor the literacy performance of deaf or hard of hearing students over time for the purpose of personalizing instruction. Currently, the system can handle only a few users, but the researchers have received funding for a nation-wide implementation that could support hundreds or thousands of concurrent users. Usability testing of the system has begun, and the researchers are considering how to generalize the system for a mainstream student population."
To learn more about AvenueDHH or Charles Miller's other projects, visit the LT Media Lab's projects page.