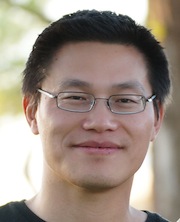 Dr. Zan Gao, assistant professor in the School of Kinesiology, recently published the article, "Video Game-Based Exercise, Latino Children's Phsyical and Academic Achievement," as the lead author in the American Journal of Preventive Medicine.
The research was designed to examine the impact of Dance Dance Revolution [DDR]-based exercise on Latino children's physical fitness and academic achievement. Gao and colleagues found that the DDR-based exercise intervention improved children's cardiorespiratory endurance and math scores over time. This study was funded by the Robert Wood Johnson Foundation. Its national program, Salud America, serves as a research network in efforts to prevent obesity among Latino children.

The Citation for the article is below. Gao, Z., Hannan, P. F., Xiang, P., Stodden, D., & Valdez, V. (2013). Video game-based exercise, Latino children's physical health, and academic achievement. American Journal of Preventive Medicine, 44(3S3), s240-s246. http://dx.doi.org/10.1016/j.amepre.2012.11.023
According to the 2012 Journal Citation Report, published by Thomson Reuters, the 2011 impact factor for American Journal of Preventive Medicine is 4.044, which ranks it in the top 8% of PH and OEH journals, and in the top 11% of GM and IM journals.