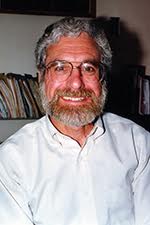 Leo McAvoy, Ph.D., professor emeritus of recreation in the School of Kinesiology, has been awarded the University of Minnesota's prestigious Outstanding Achievement Award.
Dr. McAvoy earned a Ph.D. in 1976 in Recreation, Park, and Leisure Studies from the College of Education and Human Development and taught and conducted research for over 30 years in the School of Kinesiology. He has been honored numerous times nationally for his contributions to the parks and recreation field, and early in his career was elected to the Academy of Leisure Sciences, one of 55 such scholars in North America at the time. In 2004 he received the Theodore and Franklin Roosevelt Award for Excellence in Recreation and Park Research, his field's highest award.
During his career, Dr. McAvoy focused his research on populations often overlooked in the field–access for individuals with disabilities and initiatives with American Indians related to their relationship to outdoor recreation and recreation resources. He pioneered efforts in the 1980s and '90s to create opportunities for access to the outdoors for all people, and to achieve inclusion and inclusive programming.
Mary Jo Kane, Ph.D., School director from 2005-2011, says, "Deeply committed to issues of diversity and social justice, Professor McAvoy was one of the first scholars in the country who placed at the center of their work the various and important ways individuals with disabilities interact with the outdoor environment. He is one of the most dedicated and passionate people I know, an individual who has had a profound impact in both his personal and professional capacity."
The Outstanding Achievement Award may be conferred only on graduates or former students of the University who have attained unusual distinction in their chosen fields or professions or in public service, and who have demonstrated outstanding achievement and leadership on a community, state, national, or international level. It is the highest honor bestowed by the University outside of the Honorary Doctorate degree.
A college ceremony honoring Dr. McAvoy is planned for late summer or early fall.