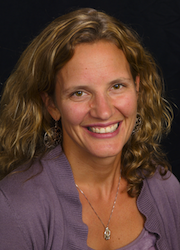 Dr. Beth Lewis, associate professor in the School of Kinesiology, is featured currently on the CEHD website.
The feature describes her research interests around postpartum women and exercise. As Lewis noticed the benefits of regular exercise in all aspects of her own life, she wanted to share this awareness with other women, especially women with newborns. Her initial research on exercise and wellness interventions ultimately led to research about exercise and postpartum depression, for which she was recently awarded a $1.46 million Research Project Grant (R01) by the National Institute of Mental Health.
View the full story here.