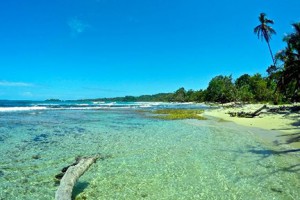 Connie Magnuson, Ph.D., director of the School of Kinesiology's Recreation Administration program, and Brandi Hoffman, director of Kinesiology's Physical Activity Program, spent spring break trying to catch the perfect wave while surfing the stunning, blue-green Caribbean Ocean in Panama.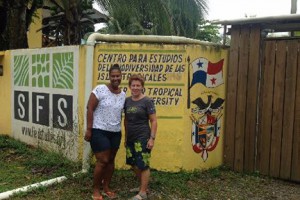 This was one of many activities they scouted for a new learning abroad course in Bocasdel Toro, a unique and richly diverse archipelago on the northern coast. They also visited the Smithsonian Tropical Research Institute, School of Field Studies, and the Sea Turtle Conservancy, and held discussions with local community organizations and advocates Give and Surf and La Loma Jungle Lodge and Chocolate Farm. The course, REC 4191 Adventure Recreation, Tourism and Eco-tourism: Surf Panama!, examines the rapidly growing tourism industry in Panama and the impact that providing adventure recreation and other tourist attractions can have on the economy, the environment, and the indigenous communities. This program is part of a larger initiative the University of Minnesota is undertaking with interests in Panama for education and research through the U of M's Global Programs and Strategy Alliance.
Surf Panama! will be offered during spring break 2017 and includes a variety of adventures along with surfing, including ziplining, jungle hikes, anfibia boarding, paddling in Cayuga (dugout) canoes, cave exploring and snorkeling. Registration opens this summer.