Dr. Magnuson, director of the Recreation,Park and Leisure Studies (RPLS) program, helped to develop and teach the first class of a unique short-term study abroad seminar January 2015. The course, Winter Sports: Education and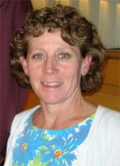 Management, is a remarkable combination of experiential and classroom-based learning available to University of Minnesota International students.
The first class of the program, a group of Australian students, were able to enjoy this course offered through the GO Minnesota program in partnership with the University of Minnesota RPLS, The Center for Outdoor Adventure, Three Rivers Park District, and YMCA Camp Menogyn.
Ideal for individuals studying education, outdoor recreation, sport management, physical education, kinesiology, or tourism the three-week study abroad program based in the heart of Minnesota will allow students to appreciate the wintry weather through the development of outdoor leadership competencies, becoming well-versed in winter technical skills, engaging in a dog sled run, and learning how to scale a frozen ice wall.