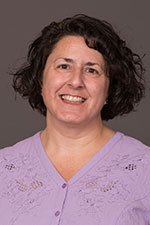 Department of Family Social Science professor Jenifer McGuire, co-authored "Psychological Outcomes after Puberty Suppression in Transgender Adolescents" which published on September 8, 2014 in Pediatrics.
The article is a long-term follow-up study on the first 54 transgender adolescents who received puberty suppression followed by cross sex hormones and surgical sex-reassignment.
McGuire was quoted in a BuzzFeed story explaining "The first thing this study shows is that transgender young people, with appropriate treatment, can function at the same psychological level as the rest of the population. They have the same distribution as everyone else when they're treated properly."
CBS News reported on the published article, as did The Huffington Post.