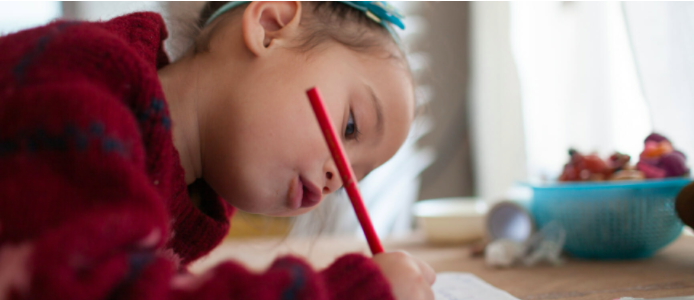 Things look a little different this year for the CEHD America Reads tutors and mentors. The program, which is housed in the Department of Curriculum and Instruction's Minnesota Center for Reading Research trains college students to mentor K-8 students on their reading skills by partnering with local schools and community organizations. That basic format is the same, but the tutoring is happening entirely online.
"There has been a huge effort to pivot the program to serve communities outside of regular school partners, " says Jennifer Kohler, the Associate Director of Operations at CEHD America Reads. She reached out to sites to envision what this online format could look like and how mentors could support students remotely.
They ended up with a roster of new and continuing partners in the metro area including St. Paul Public Libraries and Schools, CommonBond Communities, and several locations in partnership with the East Side Learning Center.
The literacy mentors have quickly pivoted to the online format. Sam Becker, who is in the Racial Justice in Urban Schooling minor, worked last year at the Skyline building, a supportive housing project, where she now continues to tutor students remotely. " I have been able to continue to build relationships with the young people I got to know last year which has been super rewarding," she says. " I have also been able to get to know some new young people as well!"
Tutors have had to be creative to reformat how they engage students in literacy. Eliza Scholl, a sociology major, related that after a seven-year old student got tired of reading a book aloud to her online, she tried a different tack. "He suddenly pulled up the song "Happier" by Marshmello with a lyric video on his screen and started singing along to the lyrics," says Eliza, laughing. "He's still reading – so, okay, we're still working on literacy and reading fluency, just in a different way. Basically, the program this semester requires more flexibility from all of us."
Linda Lubi, a sociology and urban studies major found that with patience, the virtual format can still lead to important gains for students. "Every time I log on, I build a better relationship with the girls I tutor," she says of her work with a program called Girl Power which helps middle school girls build self esteem and advance in their literacy at the American Indian Magnet School.
CEHD America Reads is still serving hundreds of students at a time when literacy support is needed more than ever. The program has shown that it is resilient and that with a bit of ingenuity, creativity, and patience, tutors can continue to positively impact students' literacy learning.
Learn more about CEHD America Reads and find out how you can become a literacy mentor.