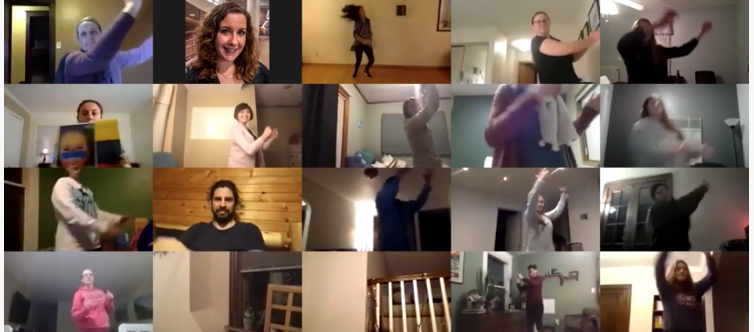 On Wednesday, January 27, the CEHD New Teacher Network hosted a virtual workshop, "Culturally Relevant Pedagogy as a Pathway to Anti-Bias and Anti-Racist Education," for current teacher candidates and those that have graduated within the last three years. This engaging and interactive session was designed and facilitated by María Reyes-Wrede with the goals of encouraging self-reflection and providing a foundation for ABAR education. Born in Argentina, María has worked in the St. Louis Park School District for 25 years and is also an equity instructor for the DLI-L program. Her passion for building community through anti-racist work and dance were evident during the workshop. 
During the workshop, Reyes-Wrede shared personal stories of her work as an ABAR educator, foundational information about culturally relevant pedagogy and what ABAR education means, as well as resources and suggestions for enacting ABAR education in the classroom, including an example lesson that could be used across grade and age levels. Participants met in small breakout rooms to reflect on how their pedagogy is impacted by who they are and how they see the world, what parts of their identity gives them privilege, and where they saw elements of CRP in the example lesson. The workshop ended in celebratory and hope-filled dancing and an opportunity for questions.
Over 80 members of the New Teacher Network (current teacher candidates and graduates from the last three years) registered for the synchronous event, and the recording and resources were shared on OTE's Remote Instruction resource page.
The event was organized by the Office of Teacher Education in conjunction with the New Teacher Network. School Partner Network Coordinator Kelly Meyer and Clinical Fellow Sarah Barksdale provided technical and organizational support.