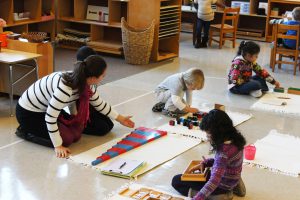 The National Center for Montessori in the Public Sector (NCMPS) in Washington, D.C., and Reflection Sciences, a Minnesota start-up educational technology company started by two CEHD professors, has announced a new partnership to measure Executive Function in Montessori and developmentally based education.
Executive Function (EF) capabilities are key developments in the preschool years. Sometimes called the "air traffic controller of your brain," EF is the set of neurocognitive functions that help the brain organize and act on information. These functions enable us to pay attention, control behavior, and think flexibly — essentially, the tools that are necessary to succeed in kindergarten and beyond.
In this new program, NCMPS will work with Reflection Sciences to offer training and tools to measure these essential skills using the Minnesota Executive Function Scale (MEFS). The MEFS is a valid and reliable measure of EF that is based on the latest neuroscience, delivered on touch-screen tablet, and takes less than five minutes.
How important is Executive Function? Recent studies have shown these skills are more predictive of academic success than IQ. And like many skills, EF develops through practice. That is why it is crucial to nurture these skills at an early age.
"The MEFS gives us a simple, reliable, non-intrusive way to prove something we've suspected in Montessori for decades — that Montessori prepared environments, trained teachers, and learning materials support optimal child development," said Jacqueline Cossentino, research director of NCMPS. "Now we can measure and compare Montessori's effectiveness."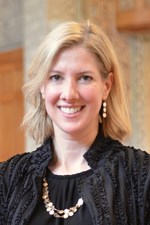 Stephanie Carlson, child development professor and co-founder and CEO of Reflection Sciences, agrees with the Montessori approach. "We are so impressed with what Montessori does to promote Executive Function. By cultivating reflection though nearly everything they do in the classroom, the Montessori approach embodies best practices for building EF skills," she said. "This is such an important part of early childhood education and they are embracing it. This is likely to have lasting positive impacts for their children, and now they will be able to measure these results."
NCMPS is introducing the new program at eight training locations, beginning in October 2016. They will offer the MEFS to their partner schools, while Reflection Sciences will facilitate the onboarding of new schools to its cloud-based web portal and continue to offer support and additional services, such as professional development about EF and assistance with data analysis.
"With this new partnership, our educators will be more intentional in nurturing Executive Function skills, so that our students are better prepared to learn, socialize, and handle any situation that may develop in elementary school," added Cossentino.
Founded by Carlson and professor Phil Zelazo in CEHD's Institute of Child Development in 2014, Reflection Sciences provides professional development, training, and tools for assessing and improving Executive Function skills. Their Minnesota Executive Function Scale is the first objective, scientifically-based, and normed direct assessment of executive function for ages 2 years and up.