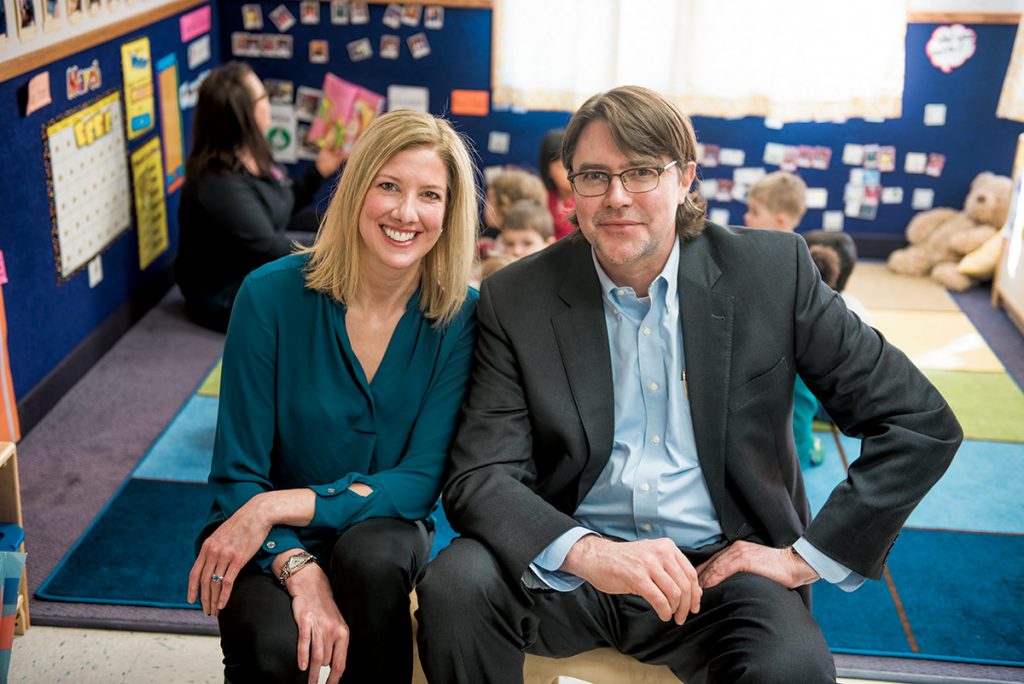 Reflection Sciences, a Minnesota start-up founded by two CEHD professors, is teaming up with researchers at the Harvard Graduate School of Education to understand how children develop in both formal and informal child care settings through measures of early learning.
Founded in 2014 by Institute of Child Development professors Stephanie Carlson, Ph.D., and Phil Zelazo, Ph.D., Reflection Sciences provides professional development, training, and tools for assessing and improving executive function skills. Executive function is the set of neurocognitive functions that help the brain organize and act on information. These functions help us pay attention, control behavior, and think flexibly – skills that are key for school readiness.
Through the new collaboration, researchers will be able to track the development of executive function skills over the course of childhood and beyond using Reflection Sciences' Minnesota Executive Function Scale (MEFS™) App. The MEFS App is a scientifically valid and reliable game-like tablet measure of executive function for ages 2 and up.
"The research literature clearly points to the critical role that early executive function plays in children's academic and social success, so we need to make sure the study effectively captures children's skills in this area," said co-principal investigator Stephanie Jones, Ph.D., a professor of education at Harvard. "MEFS combines the strength of a trusted measure of executive function with the power of big data, allowing us to view the findings from our study within the context of the thousands of other children who have used the app."
For the Early Learning Study at Harvard, which is supported by the Saul Zaentz Early Education Initiative and led by Jones and Nonie Lesaux, Ph.D., researchers will follow a sample of 5,000 randomly selected families with children ages 3 and 4 years from more than 100 communities throughout Massachusetts. An estimated 40 percent of the children are in an informal childcare setting, such as family care; the other 60 percent are enrolled in a formal setting, such as an early childhood education center. Across four years, researchers will document each child's early learning experiences and measure outcomes including language, executive function, and academic and social-emotional skills.
This study aims to address important questions about how formal and informal early learning environments impact learning outcomes and developmental gains. The researchers hope to achieve a better understanding of which early education features have the greatest benefits for children, which models of Pre-K work best, why they work, for whom they work, and under what conditions. The team hopes their findings will inform public policy efforts and decisions regarding opportunities and challenges facing early childhood education.
"The Early Learning Study at Harvard is setting the standard for research on early childhood education practices and we are delighted to be able to help them achieve results using our measure," Carlson said.